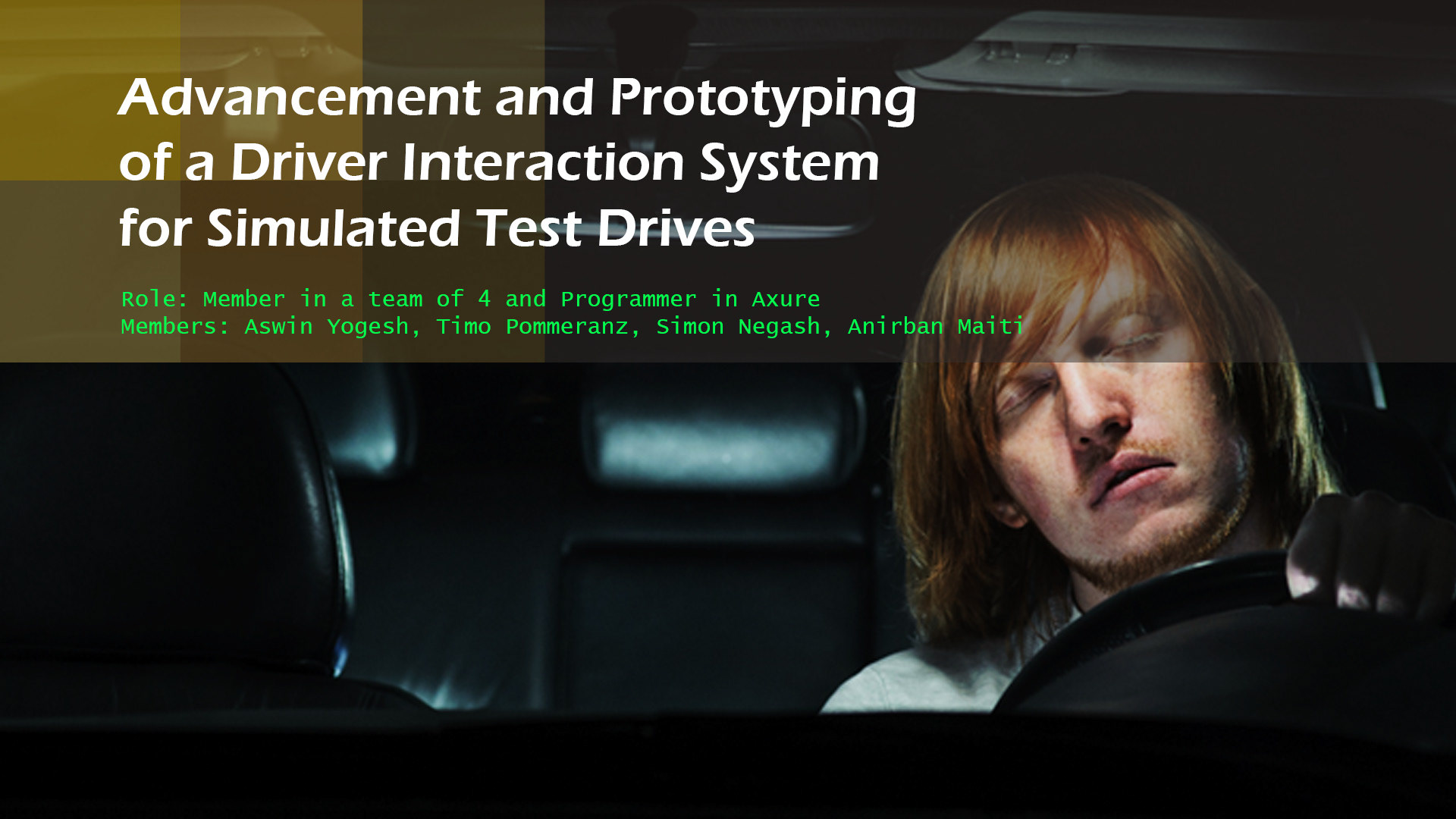 During long driving in highways, monotony occurs very often, which lead to drowsiness and then to accidents. Based on studies it is assumed that around 21% of all accidents are caused by drowsiness, for Germany it is 25% and in the case of Indian Truck accidents, it is 57%. Fatigue is one of the big causes for deadly accidents.
Task of the project was to advance an existing research at IAD, TU Darmstadt and prototype a driver interaction system, which actively avoids monotony while driving. The concept was built as a "wizard of oz", which means that all the functions should be experiencable for test persons and fully integrated into the simulator study, regardless of the software architecture behind it.
Among the many identified ways to counter drowsiness, we experimented with replacing the tiring activity by others tasks (preferably driving related - games) which will reduce monotony & also give a feeling of a co-driver.
My contribution was in gamifying the driving experience by creating games, designing rules, algorithms and building rapid prototypes on Axure to demonstrate the concept taking them from wire-frames, low fidelity interactive prototypes to a high fidelity wizard-of-oz experiment with all functionalities.

Follow this link 
to try the interactive prototype built on Axure:
https://goo.gl/Uo7YjB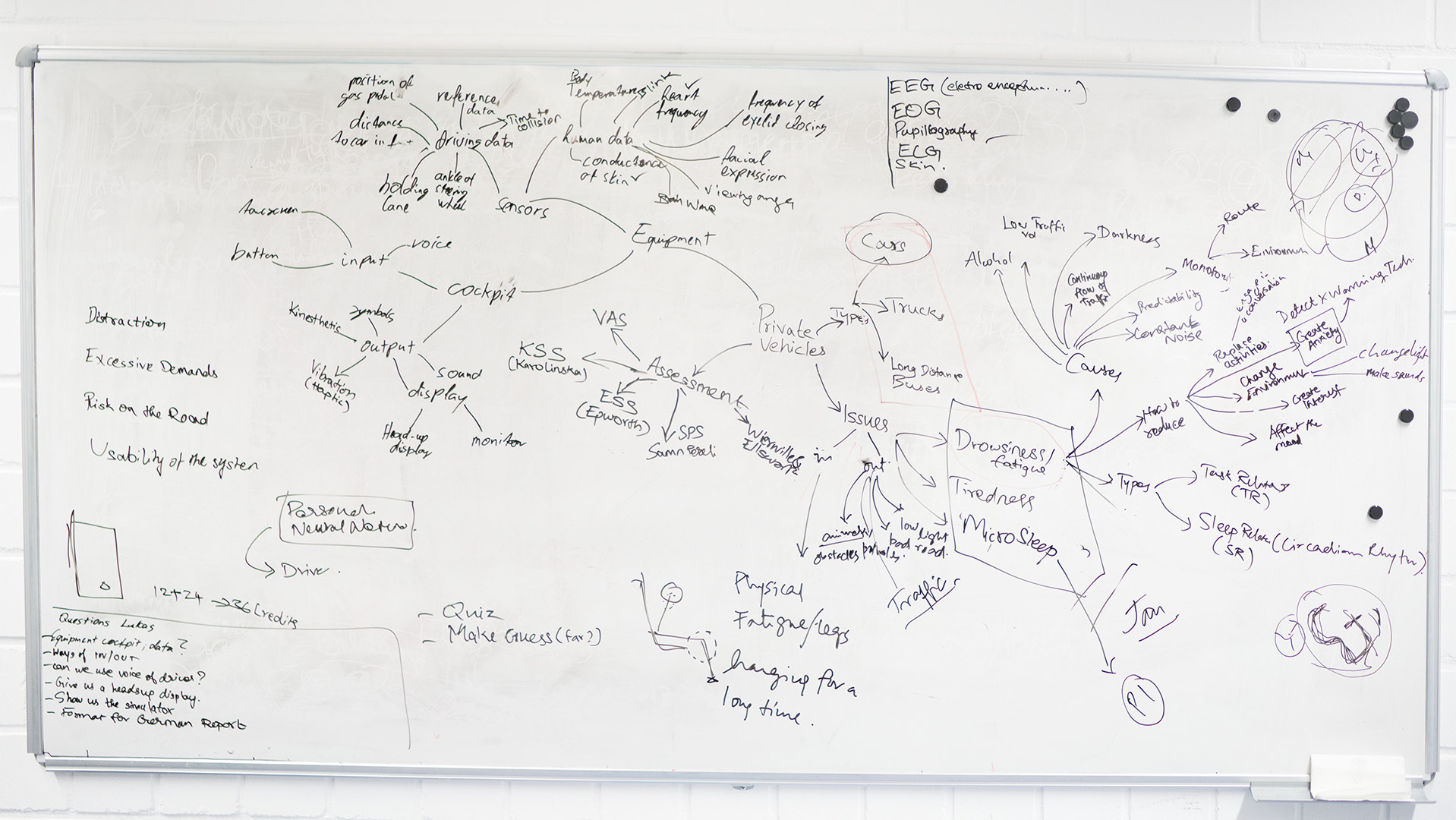 Below is a picture of the driving simulator running on Silab software which was used to run the wizard-of-oz experiment.