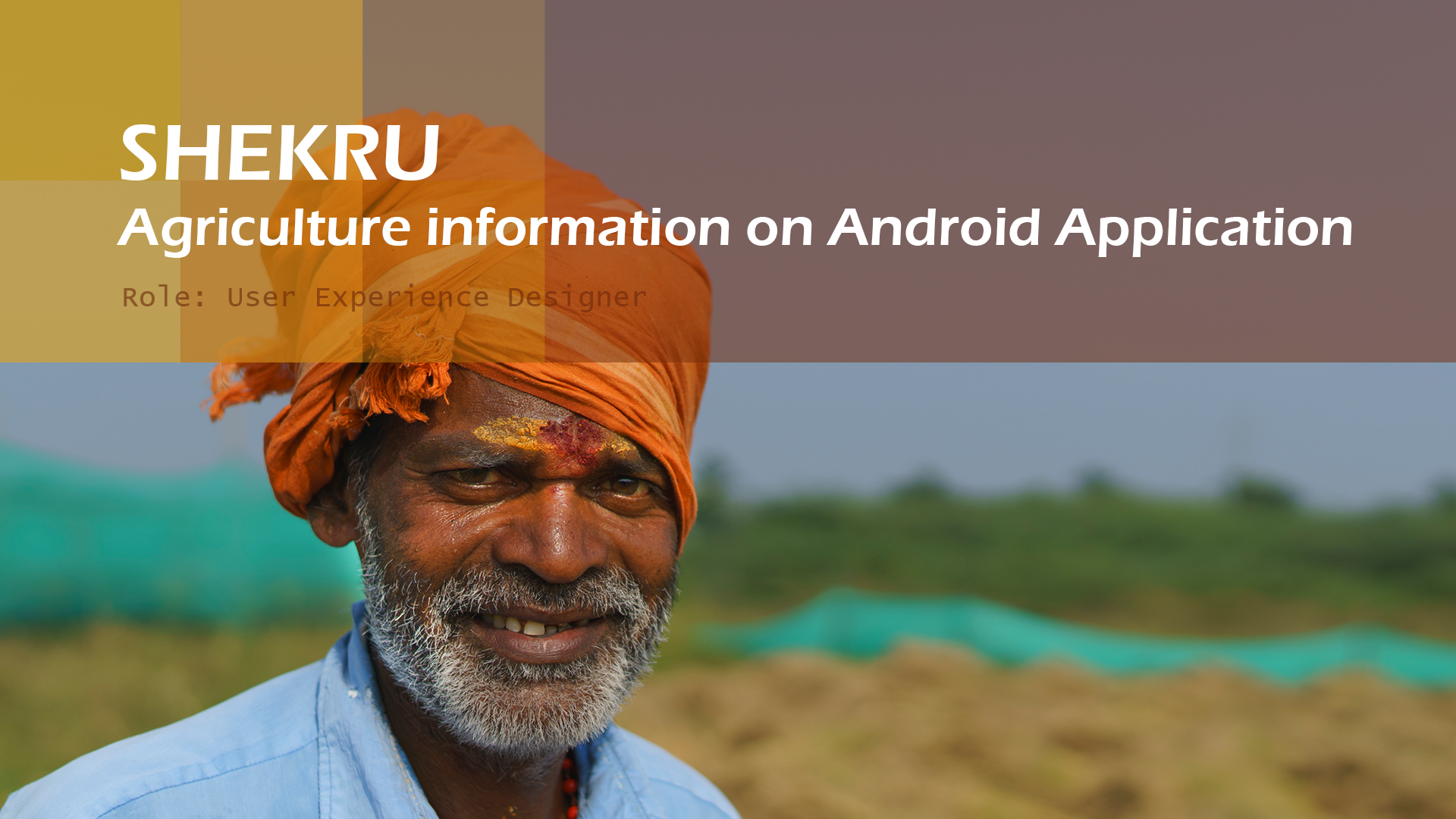 Shekru is a smartphone based free application in both English and Marathi that provides access to educational, skill development and financial resources in agriculture. more specifically, it lists agriculture relevant events, schemes and voices. I help Ananth Krishna, the founder in designing the User Experience. The people who use this application are 2nd tier and 3rd tier town and village folks with a slow internet and a mid range Android device.

शेकरू हे स्मार्टफोन आधारित मोफत अॅप्लीकेशन आहे जे आपल्याला मराठी आणि इंग्लिश या दोन्ही भाषेत उपलब्ध आहे यात कृषी क्षेत्रातील निगडीत कृषी शिक्षण, कौशल्य विकास आणि आर्थिक स्त्रोत इ. बद्दल माहिती उपलब्ध आहे तसेच यामध्ये शेतीविषयक माहिती व त्यासंबंधी असलेल्या कार्यक्रमाची व योजनांची माहिती व मार्गदर्शक ध्वनिफिती इ. माध्यमातून माहितीची दालने खुली करण्यात आली आहेत.

Follow this link for an early stage prototype I made using Axure. This prototype is fully interactive and is made with all the interface details. Kindly bear with any bugs. http://bu41mt.axshare.com/device.html

The app is now available for download on the Android Play Store: https://play.google.com/store/apps/details?id=com.solution.shekru&hl=en
Below is a walk-through of the app I produced.
Scratches made during some of the discussion sessions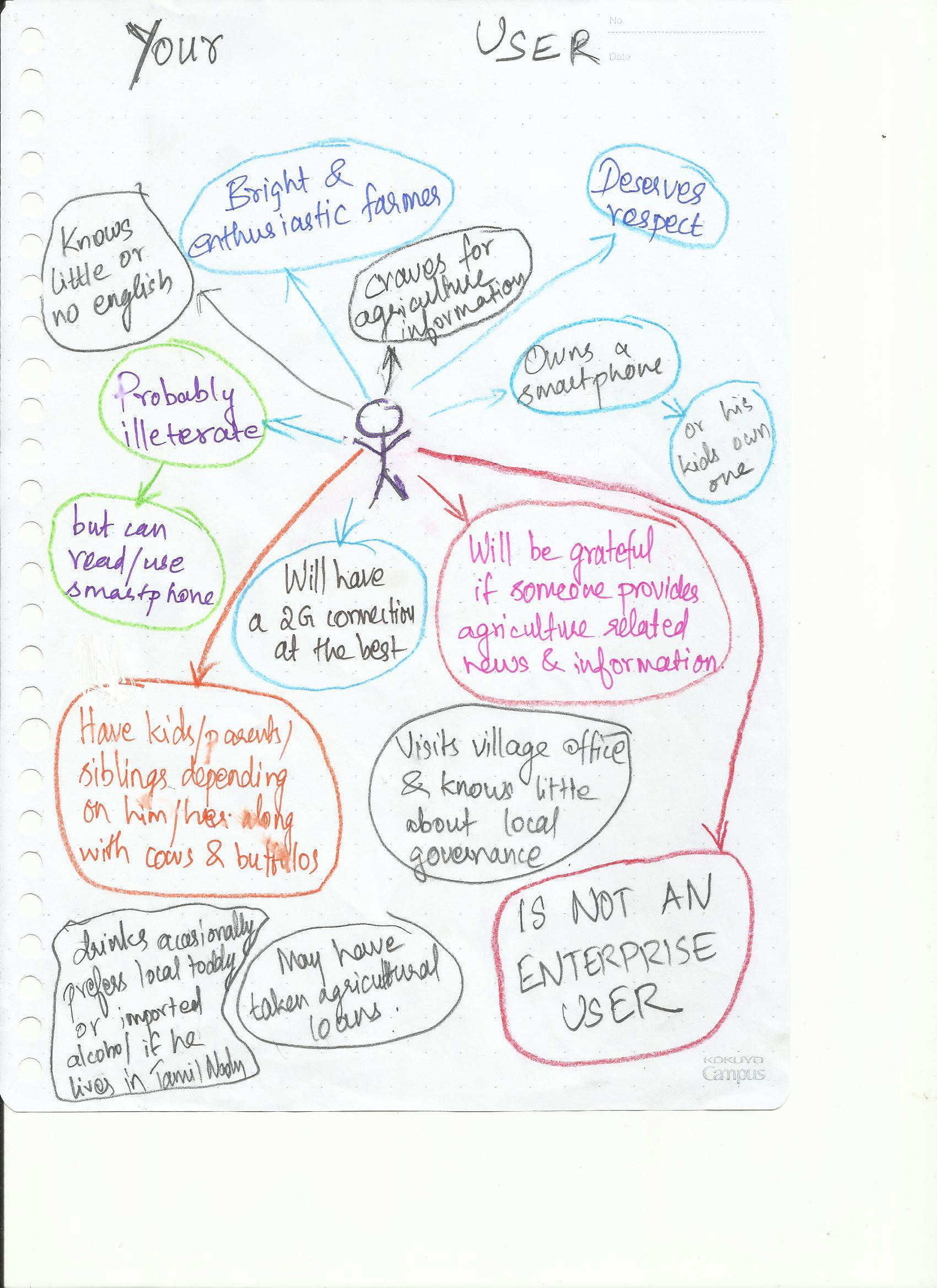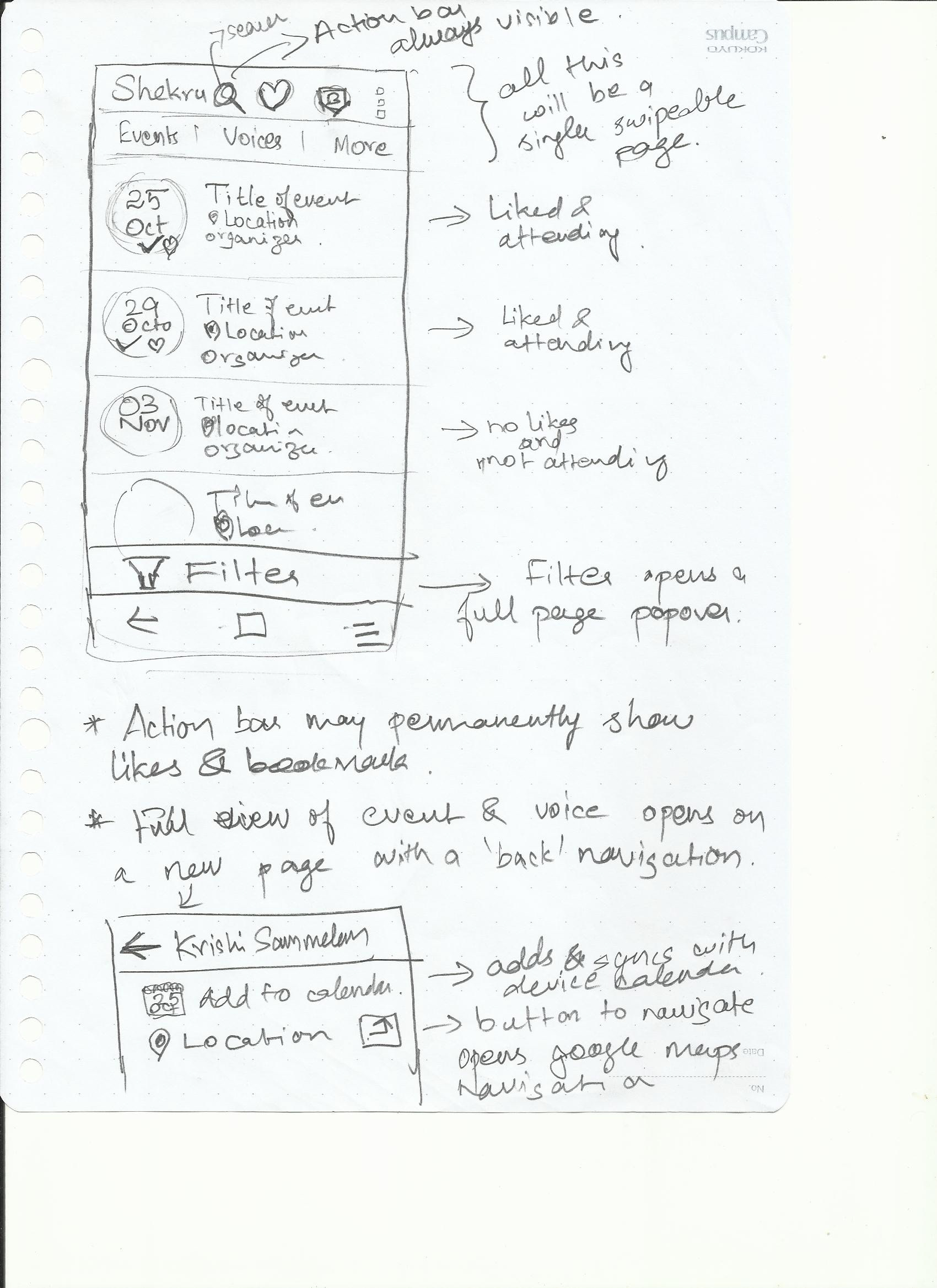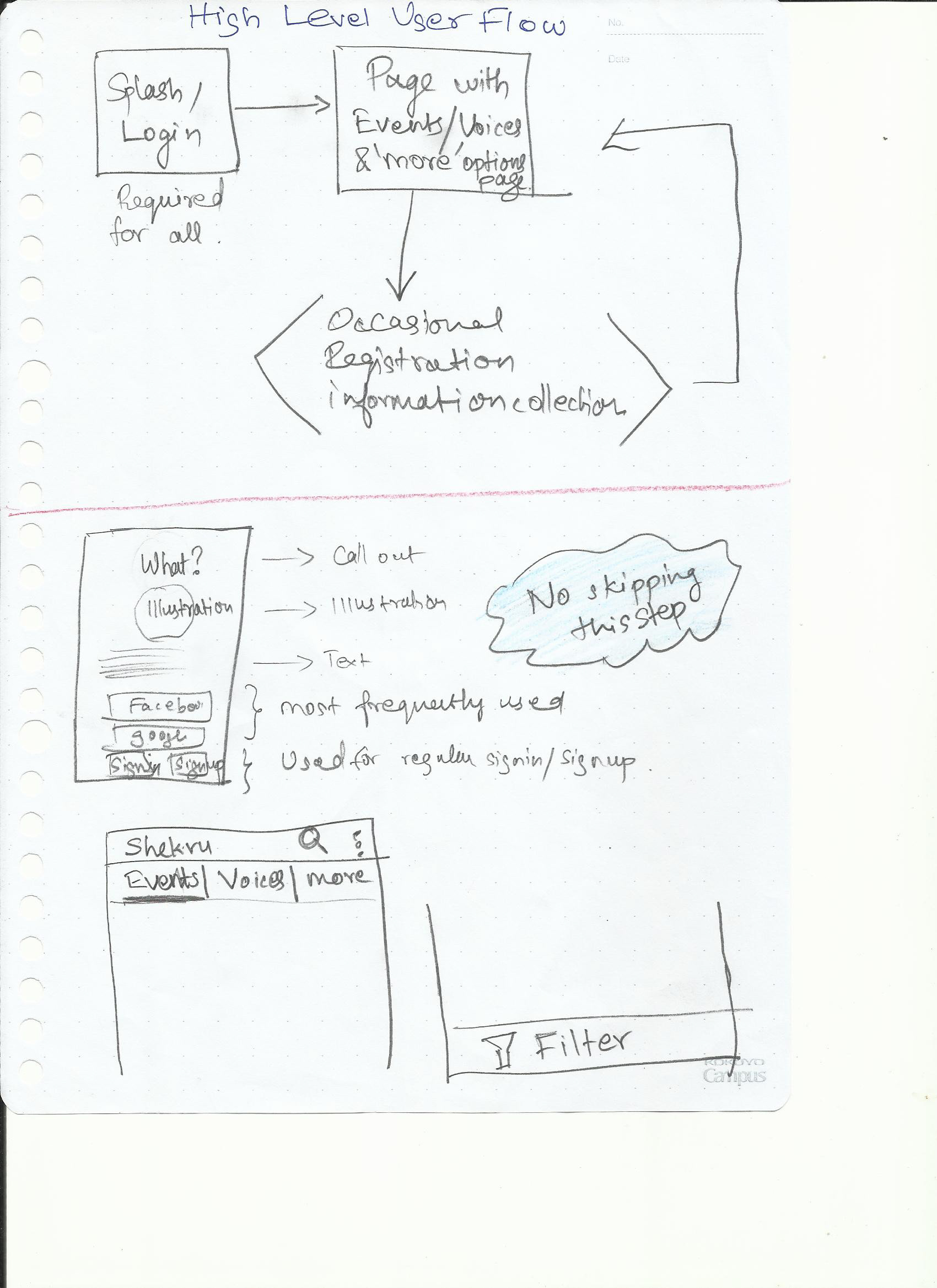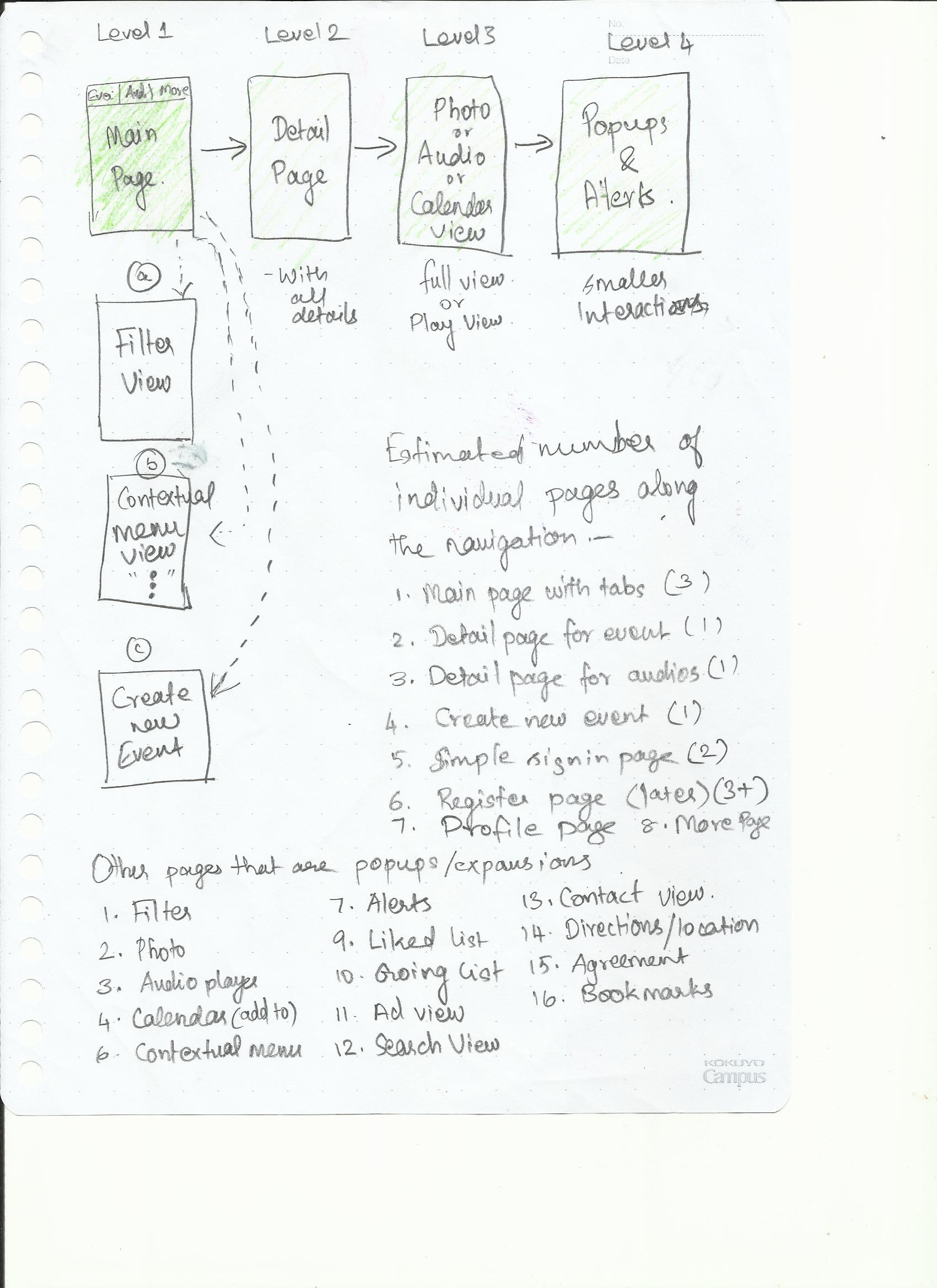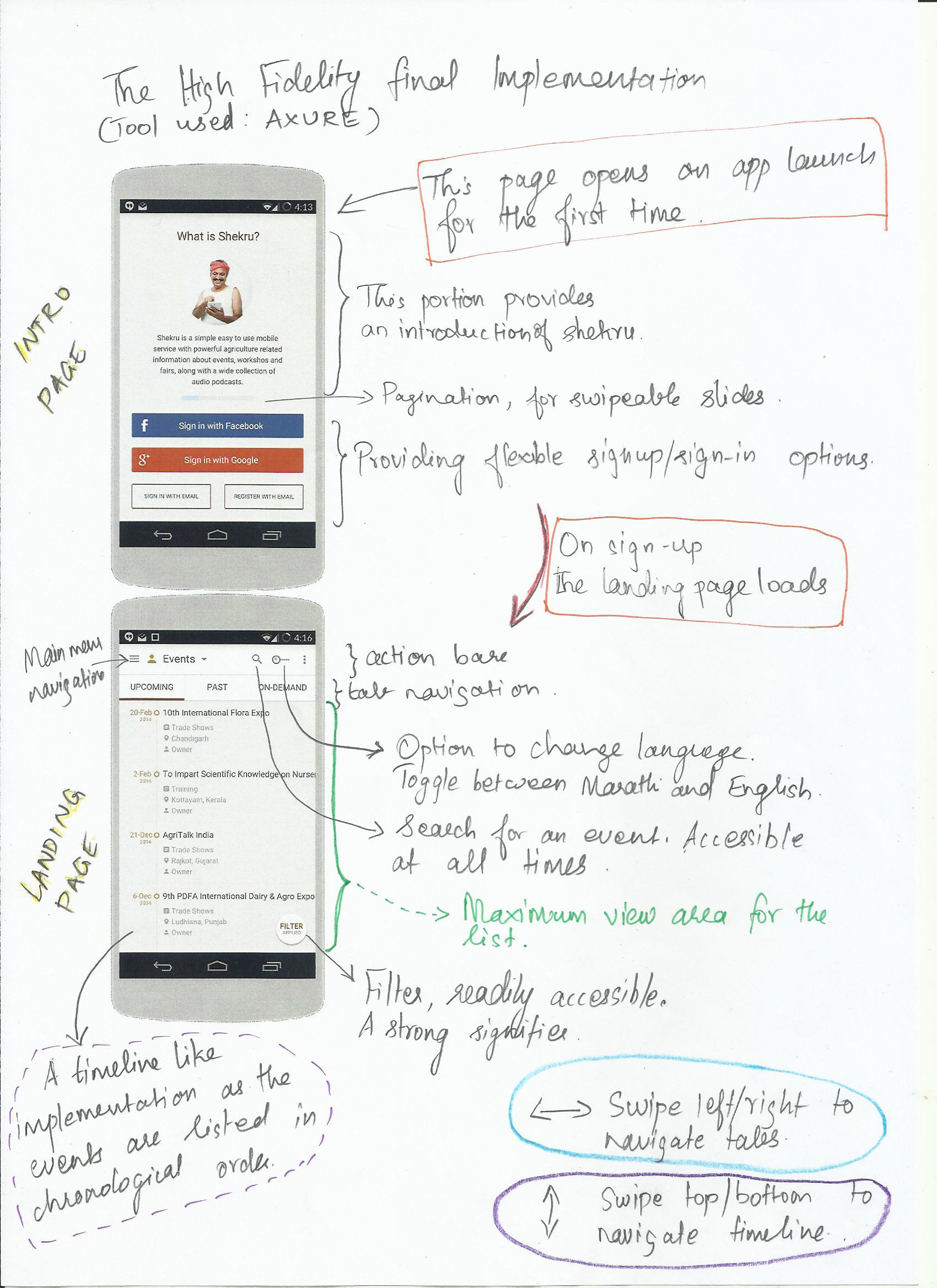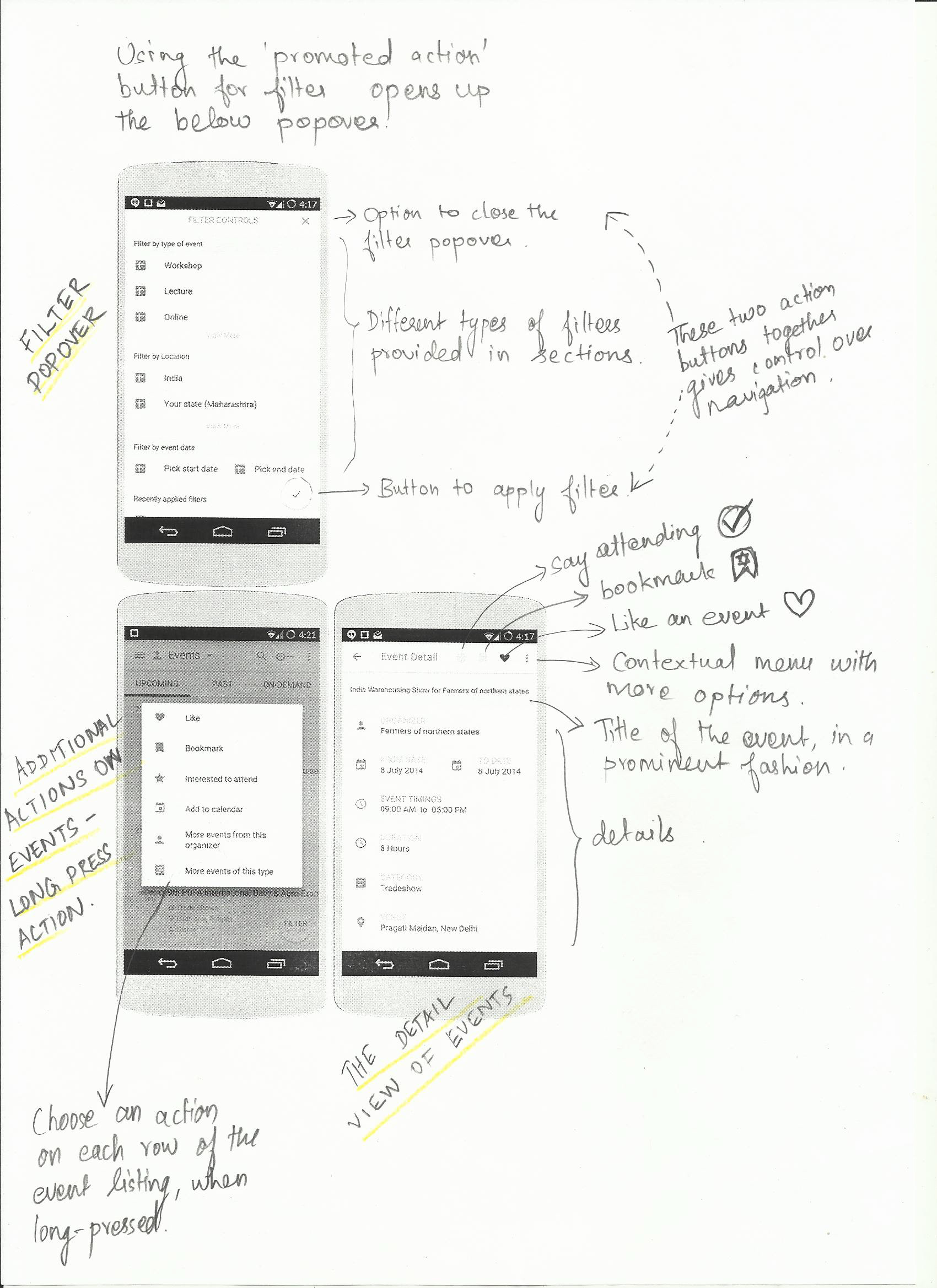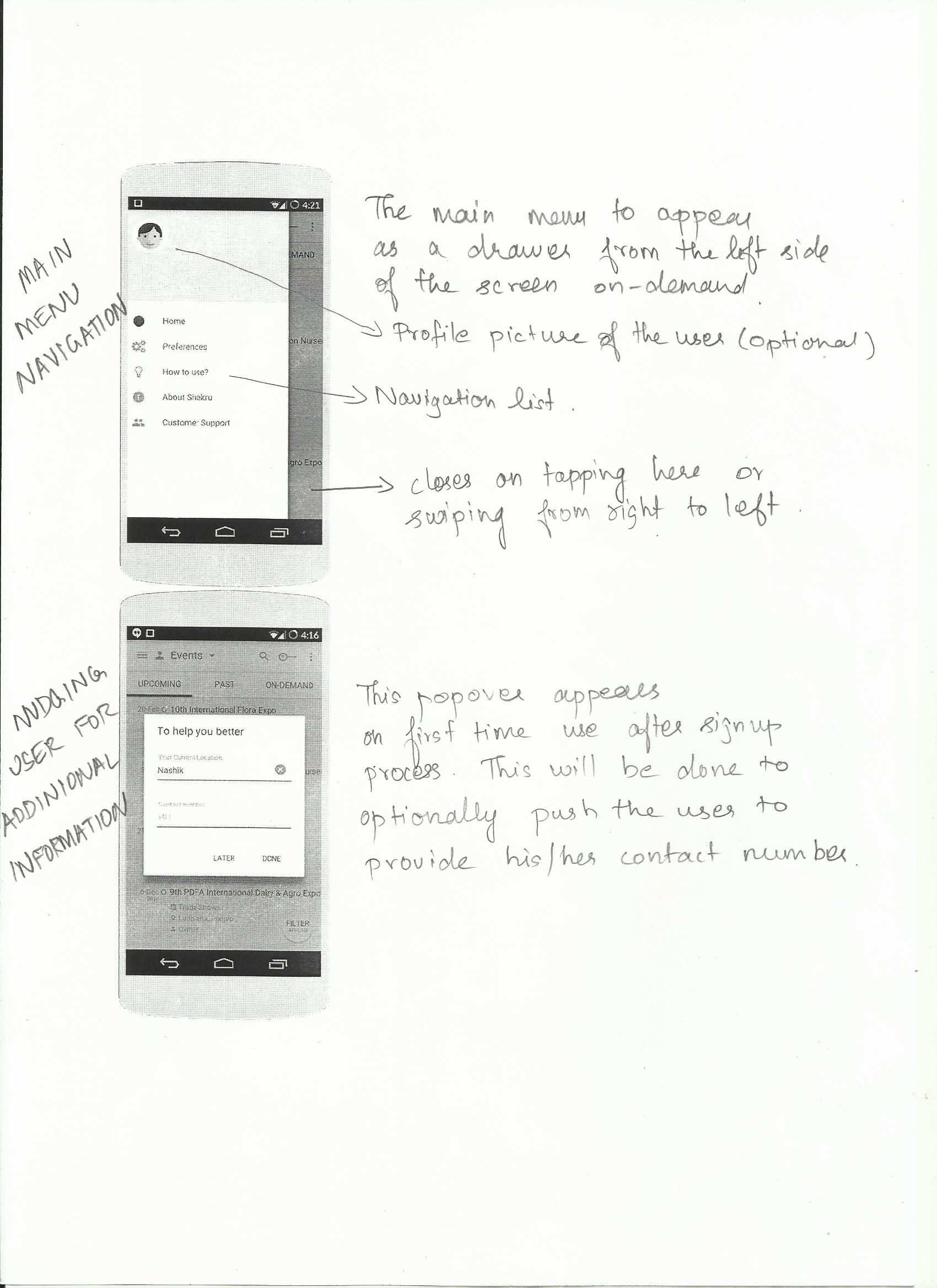 Below are screengrabs from the high fidelity prototype made using axure